Create a Drawing
The screen concept is similar to other design programs. Standard shapes can be selected in the upper toolbar. After selection, the cursor changes to a cross and you can draw a shape by click-drag. Use drag & drop to add M-Files objects from the left-hand pane. The right-hand pane contains icons depending on the notation of the map, the standard shape library, Smart Nodes, and the Properties menu from the Properties tab.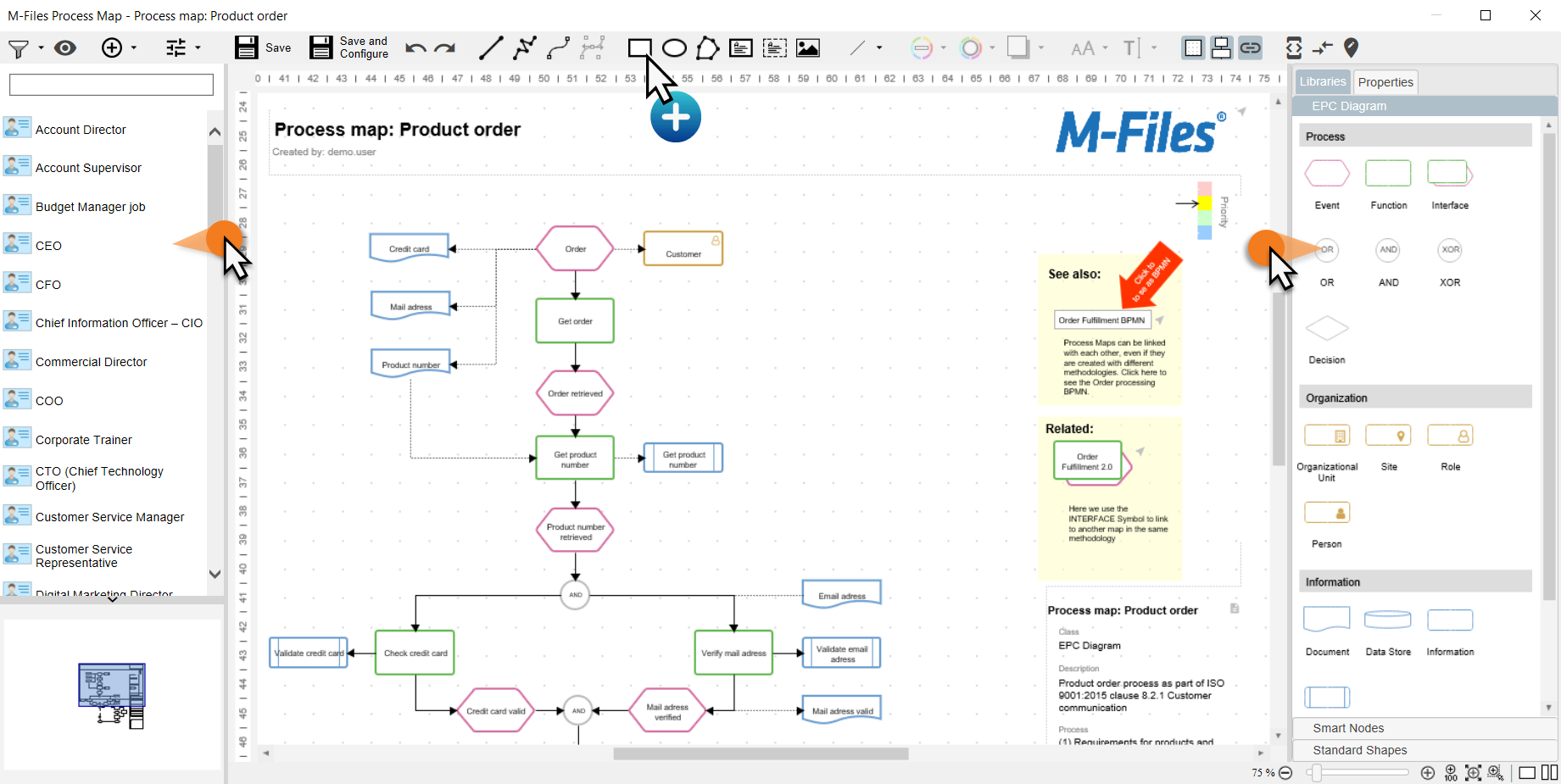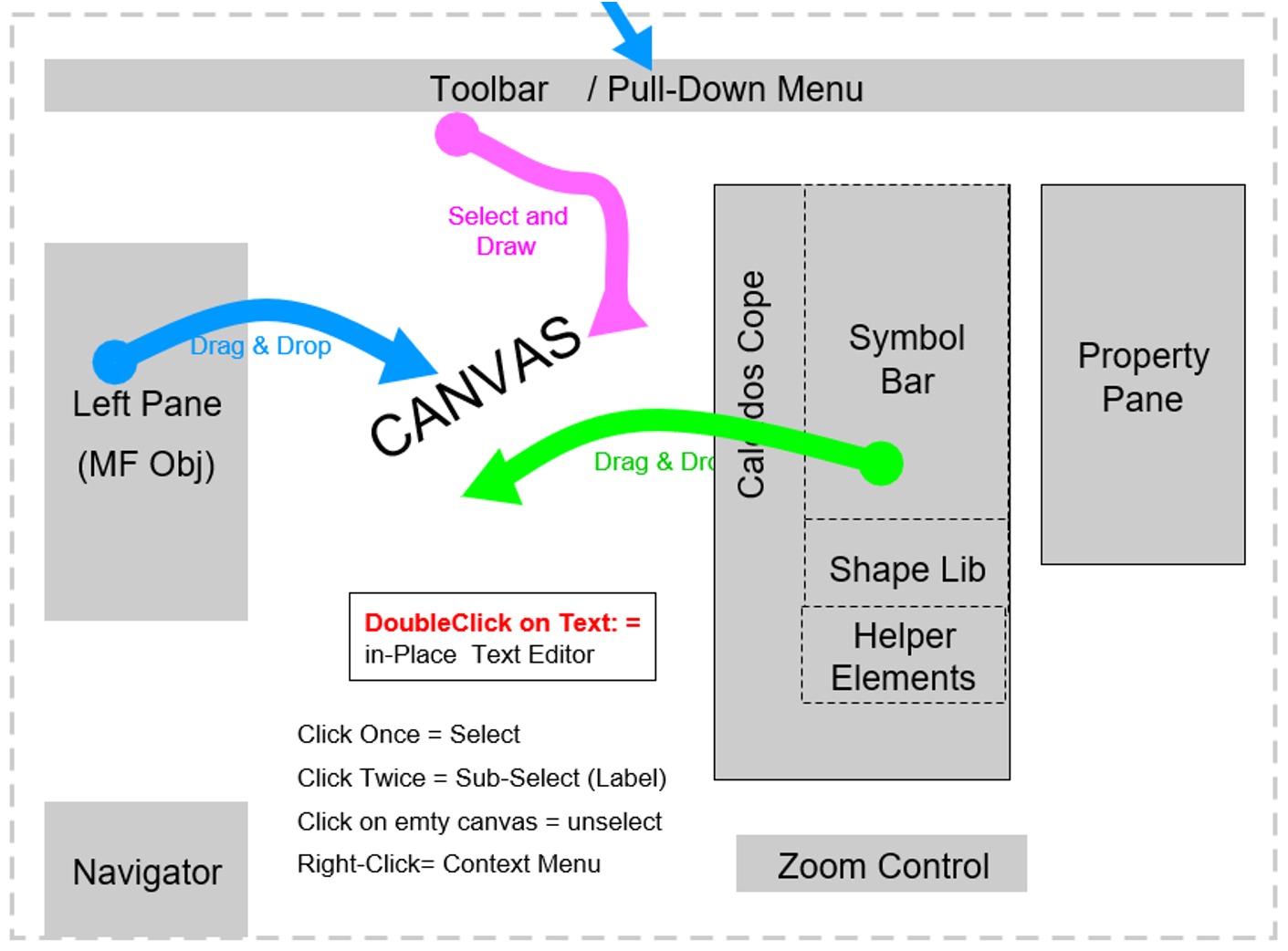 The canvas in the middle of the screen adjusts automatically when you add an item outside the white marker.

The elements can be added from the upper toolbar via pull-down menus or the panes on the left and right using drag & drop.

You can also change the view to "View Pages" in the lower right corner of the Designer. This allows you to see if there are page breaks and how the map ist printed.