meta data for this page
Guided Tour Videos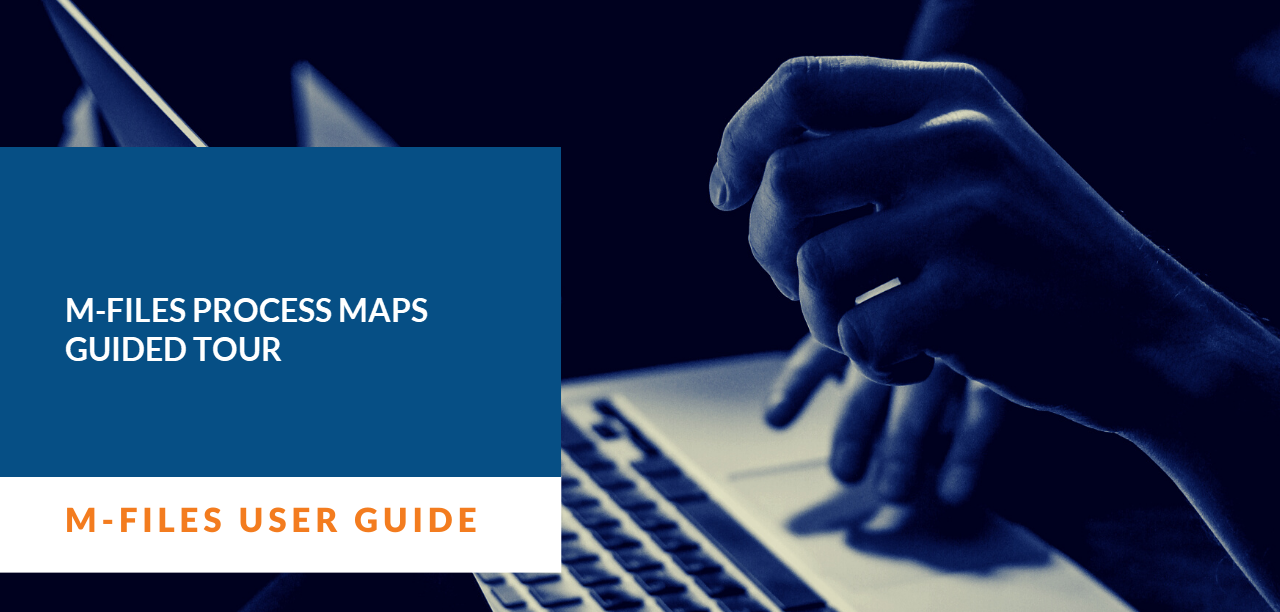 You want to start without pitfalls? In this video series we introduce the innovative concepts of M-Files Process Maps and all its features. We will have a look at the Designer, the use of job aids and process maps and the built-in process modelling methodologies.
* The following videos are aimed at M-Files Business users, Administrators, Process Managers or Quality Management staff who are already familiar with the basic operation of the M-Files client. These videos are not intended as general introduction to M-Files or the fundamentals of business process modelling. If you are new to M-Files, please start with our User-Guide Videos first.
Basics
In this section you will find the basics of our M-Files Process Maps course, explaining all aspects of the software in detail with tips and tricks from our training team.
Naming Conventions
Get in touch with the used terms in M-Files Process Maps.
User Interface Overview
Overview the User-Interface and the creation of Process Map objects.
General Drawing
Learn about the handling of the Process Maps Designer.
Shapes and Texts
See more about text options within shapes and the shapes library functionality.
Keyboard, Clipboard & Mouse
Fasten your work with shortcuts and mouse commands.
Charting Methodologies
Learn about the different classes and modelling notations.
BPMN Additional Properties
View deeper into the BPMN notation and its additional properties.
Smart Nodes
Use predefined building blocks to create maps much faster.
Re-using Existing Work
Save time by reusing results.
Advanced Topics
In this section you will find information about advanced features of the M-Files Process Maps. Please familiarise yourself with the basic content beforehand, so that you can better understand these learning units.
Using M-Files Objects
Work with M-Files objects and documents in your process maps.
Commands Part 1
Use commands in the Map View and on the canvas of the Process Maps Designer to trigger powerful actions.
Commands Part 2
Get deeper insights about the use of commands in the Process Maps Designer and the Map View.
Labels and Values
Fill in texts and dynamic metadata into labels.
Tooltip Values
Add tooltips on top of your maps, fill in texts, metadata and other values.
Dynamic Values
Add text and colors that dynamically changes based on your metadata.
Navigation
Learn how to navigate between different maps or content items.
Workflow Maps
Use M-Files workflows within Process Maps and associate them dynamically to M-Files objects.
Workload Charts
Create powerful dashboards and custom menues based on Smart Nodes.
Home Screen Configuration
Add your created maps to M-Files views, classes and workflow states.
Questions?
Of course we'll show you how to get the most out of this solution!

Contact us