meta data for this page
Create a Map for a Workflow Step
One of the most powerful features of M-Files Process Maps is the context-sensitive display of process maps when selecting M-Files objects. There are two different mechanisms to define the workflow related appearance of maps.
Workflow Maps
Workflow Maps are a specific class of process maps that have the ability to interpret the selected object in the view. This map shows and highlights specific workflow states within the map.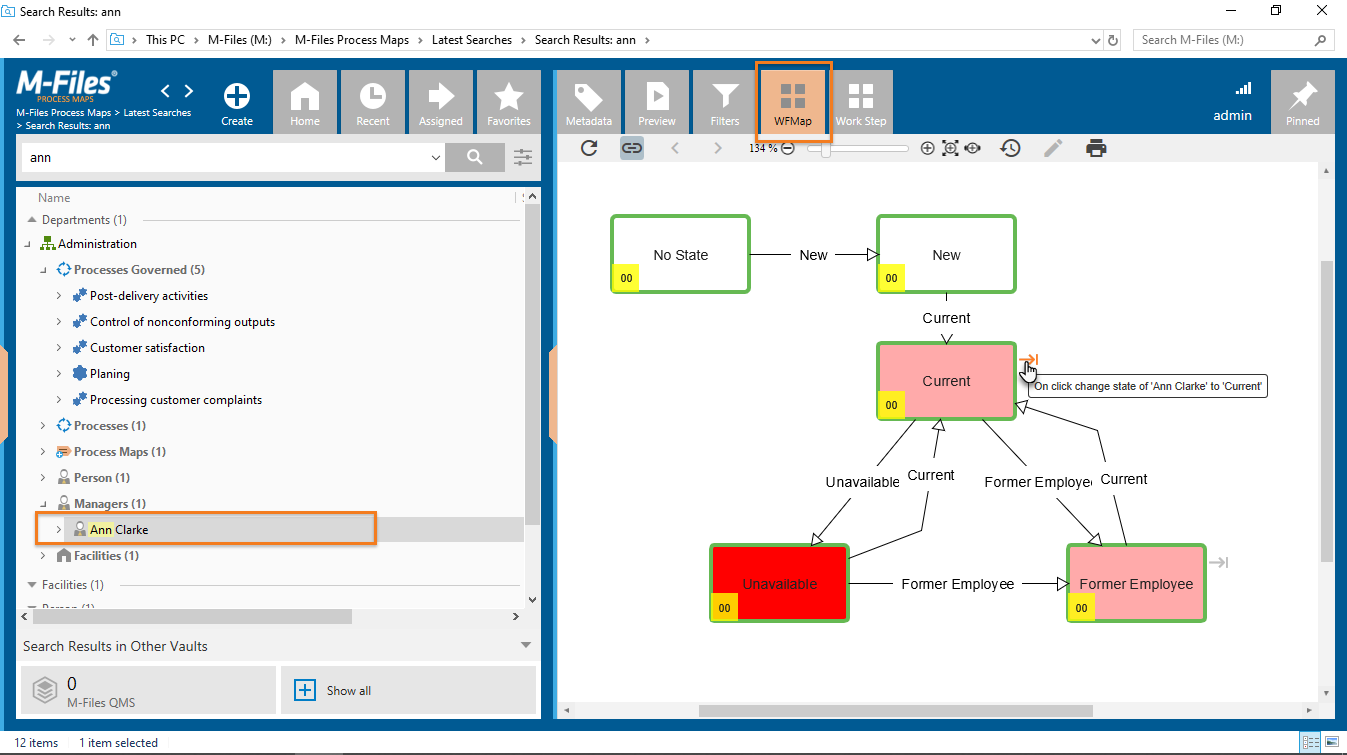 Workflow Maps (see WFMap) combine the capabilities of M-Files Process Maps with the technical workflow representation from M-Files Admin. They provide a quick overview of the entire process or parts of it and guide your users through the whole process. The Workflow Map could, for example, answer the leading questions:
What does the process look like from the perspective of an M-Files admin?

What are possible next steps?

What happens if I choose a specific process path?
Work Step Tabs (maps shown for one or more workflow states)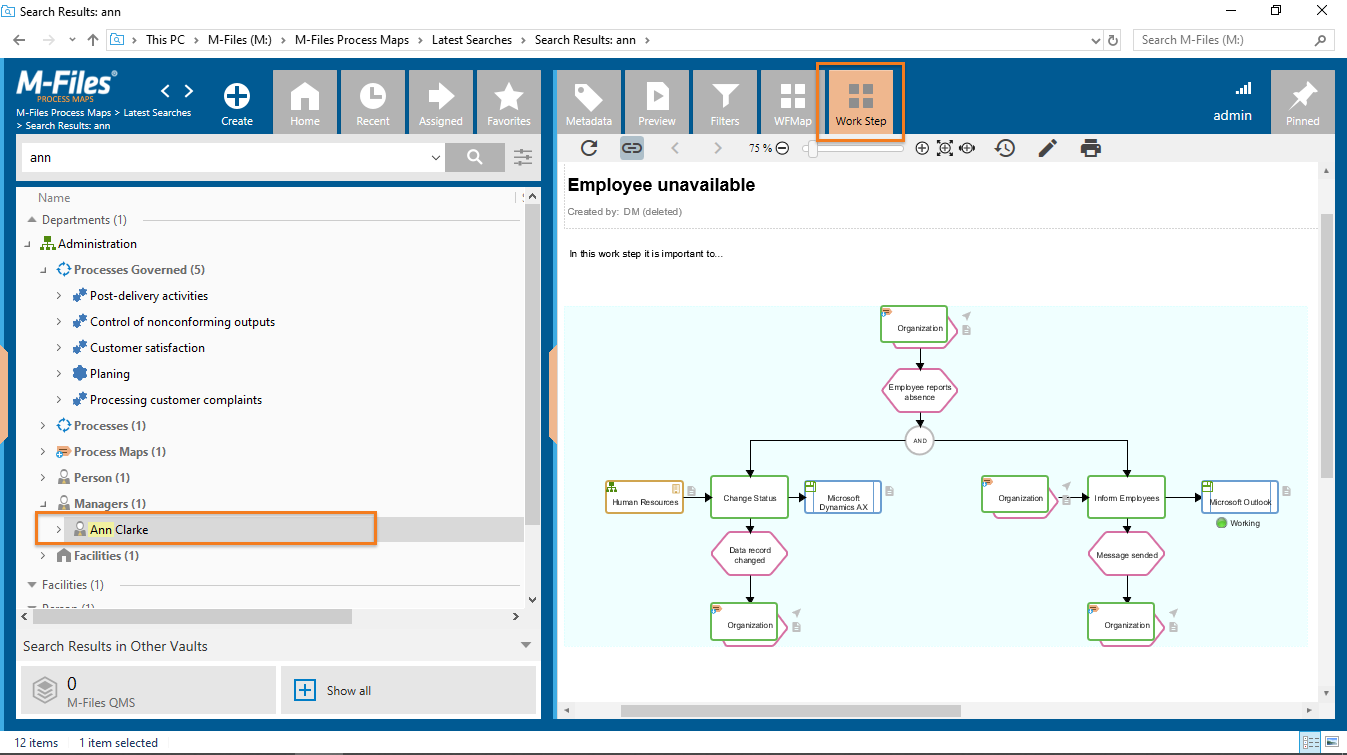 Workstep maps are typical process maps using the notations (BPMN, EPC, FLOW, PORTFOLIO). They do not automatically highlight specific zones or interpret the states directly. The idea is, that these maps provide guidance along the way. Work Step map can be linked directly to one or more workflow states. Workstep Tabs are only displayed if the selected object is on the desired workflow and in one of the selected states.
These maps can e.g. contain detailed information on the execution of a task or status change.
The Work Step Map could e.g. answer the leading questions:
What is expected of the user in this work step?

What pre- and post-conditions are required for a status change?

Are there any automatic processes that run in the background?
There are currently two ways you can set up Work Step Maps (with appropriate vault admin rights):
directly via the Save and Configure dialog in the Process Maps Designer

via the Configuration entries in the Other Application - M-Files Process Maps area.
Detailed descriptions of the functions can be found here: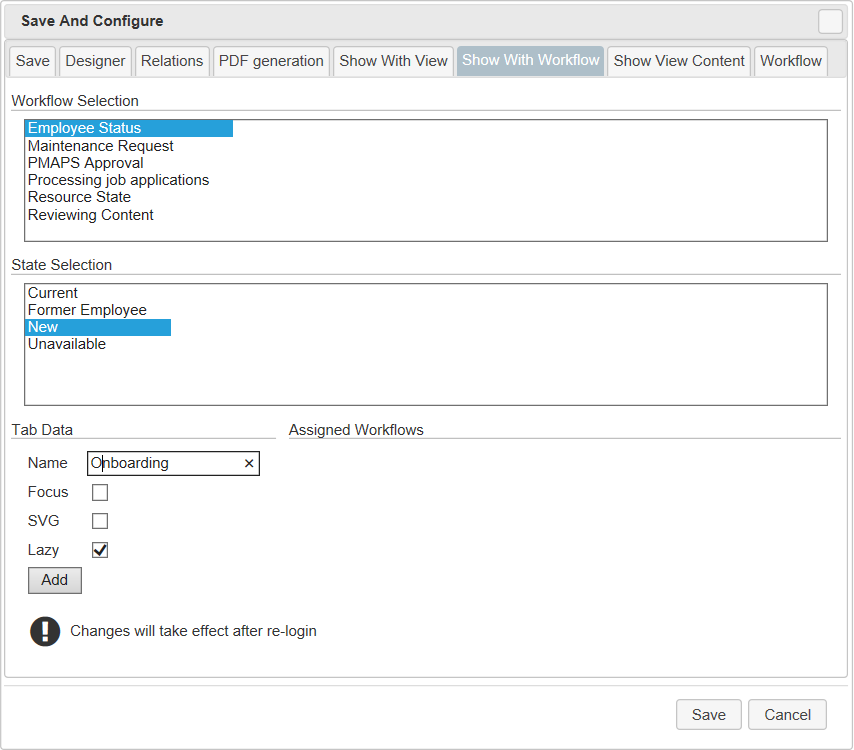 Above: 'Save and Configure' Dialog opened as Administrator offers the ability to define a Work Step Tab.